Dusty Roberts presents...
"It's Like Putting Your Word Of Mouth Marketing On Steroids"
Discover The Secret Of Getting Your Customers To EFFORTLESSLY Become A
A FREE High Powered Marketing Force For Your Company
Are you frustrated your rug cleaning business is not getting enough customers through the door?

Are you struggling with getting advertising to work for you without costing you an arm and a leg?

Are you disappointed with the results your social media has brought to you so far?
If so, then what you are about to discover can really help your business.
Hi, My name is Stephen "Dusty" Roberts.
For over 25 years I have been cleaning area rugs in my city of Victoria B.C.
I own the #1 area rug cleaning company in my area and am recognized as the "go to" authority when it comes to area rugs.
I am also the owner and developer of the #1 area rug cleaning equipment brand: The RugBadger.
I'm not telling you this not to brag but to help you understand that
I've been in this industry over 3 decades
I've built a successful area rug cleaning business from the ground up
I did not inherit my company like others have
Now for the past 5 years I've been coaching rug cleaners who were struggling to become the top rug cleaning companies in their area
And one of the biggest problems I always hear from new clients is,
"Dusty, I need more customers and I don't know how to reach them in a way that doesn't cost me an arm and a leg."
I understand that frustration completely.
In today's digital world the old ways of reaching your market are not nearly as effective because everyone is online now.
As a result...
Yellow pages are all but extinct
Newspapers are losing subscribers in droves
Printing and mailing costs are always rising
Radio and TV is expensive and hard to convert into sales

So what does that leave you?
The internet.
But the internet is a hard nut to crack.
You can't just throw a website up and expect people to find it and come through your door.
First of all you have to learn (or get someone) to do Search Engine Optimization so your website shows up on the first page of a Google search.


Then you need to learn how to get a TON of 5 Star reviews from your customers before new prospects will even think about calling you.


You'll also need to figure out how to keep Google happy so they'll keep your website from sliding down the ranking and ending up on page 2 or worse.


Or you could pay for expensive advertising with Pay Per Click (i.e. Google Adwords) or Banner ads - all of which have performed miserably for most rug cleaners
But what if there was a way to bypass all of that work?
What if you could eliminate having to pay for advertising forever?
What if you could get your customers to do all the advertising of your company for you?
What if your customers not only talked about how great your service but also SHOWED all their friends what you did for them?
What if you could get your customers to happily, easily and effortlessly spread the word about how great your company is in only a matter of seconds?
What if you could get all that to happen for absolutely NO COST?
Then you're going to really want to know about our "Zero Cost Facebook Marketing" program.

Here at Imaruglover.com, we've been helping oriental rug cleaning companies just like yours use the power of Facebook to bring them new customers everyday WITHOUT paying a single penny.
And with the new "Zero Cost Facebook Marketing" program I've been using successfully in my own rug cleaning business...
...you'll finally get access to a PROVEN way to get more customers without paying a thing to get them. 


In This Comprehensive Program
How to drive hundreds of new customers from Facebook and into your store without doing any advertising
The exact "Magic" words to say to your customers that gets them to happily and easily spread the word about your company on Facebook in just seconds
What people really dislike most in their Facebook newsfeed and why you never have to worry about that happening to you
How to get Facebook to put the power of third person endorsements on steroids and drive high quality traffic through your doors
How Facebook can make your company become a PREMIUM company that people BRAG about
The one simple thing you must do to get people to brag about your company and make it stand out from your competition
The secret but powerful human trait you can exploit to get customers to relax and into a buying mood
How to get people to use the single most popular device in the world and automatically put YOUR company name in front of hundreds of people instantly
What advertising in newspapers and Facebook have in common and why both are a massive waste of time and money for rug cleaners
The most profitable spot on FaceBook for your company to be seen in and why showing up any place else is nearly worthless
The special incentive you can tell your customers about that gets them to place you on the most profitable spot in FaceBook nearly 100% of the time
What you should never ever, ever do with your customers. Do this and you risk having them feel violated and talking trash about you and your company
The secret to TURBOCHARGING your company's name on facebook and how to get your customers to do it for you
The single most important thing you can do to GUARANTEE profitable exposure in FaceBook
How to invoke the "Law of Reciprocity" and have your customers start to BRAG about your company on FaceBook
Why you are only 2-3 degrees of separation from everyone in your city and how "Zero Cost FaceBook Marketing" can put your company name in front of everyone of them
Why "Zero Cost FaceBook Marketing" is more effective than advertising and MUCH more persuasive
Plus much, much more!
What Can The
"Zero Cost FaceBook Marketing"
Program Do For You?
Boost The Amount Of Rugs You Get Every Month
Increase the amount of profits you make
Turn FaceBook into a magnetic traffic source
How Powerful is Zero Cost Facebook Marketing? Rob D. used this system and on his first try got 18 likes, 9 comments and 3 PAYING JOBS from using it!
Check out the power of this testimonial! What kind of effect would this kind of testimonial broadcasted all over Facebook by your customers have on your reputation and profits?
Zero Cost FaceBook Marketing is not just an idea or a concept - it's a system. It gives you clear steps to take and what to do for each one.
It eliminates two of the biggest problems your rug cleaning company has...
How to make free social media produce new customers for you
How to get customers to "spread the word" about your company to their friends and family
This program changed all that for you.
You not only tap into the MASSIVE power of social media, you also tap into what makes people motivated to buy from your company AND create an army of loyal repeat customers at the same time.
And the best part?
You can do it all with ZERO ADVERTISING COSTS.
UPDATE: The recent changes in Facebook has made this program even MORE POWERFUL.
Why?
Because Facebook said they are reducing the advertisements in your news-feeds and INCREASING the posts from your friends and family. That means any post your customer makes in their personal Facebook will now show up in MORE of their friends and family news-feeds.
This single change Facebook implemented has now added ROCKET FUEL to this entire program.
Now along with this program, you can also get these valuable bonuses...

How To Get Customers To Give Your Company 5 Star Google Reviews
($99 Value)
Some of your happiest customers would LOVE to leave you a 5 Star review if only you would ask them.
In this BONUS program you'll discover exactly how to identify which customers are the best ones to ask, when to ask them and how to ask them so they are excited to do it!
Here's just a sample of what you'll get in this program...
Why Google reviews are the ONLY ones that matter for your area rug cleaning business. The reason is simple and clear and once you see for yourself why – you will never waste your time on anything else
Which review companies are worth looking at and which ones to avoid like the plague. There are quite a few famous AND infamous review sites out there that can waste your time, money and energy if you get sucked into drinking their "kool-aid". Just put any review site you are considering to this quick test and you'll know INSTANTLY if it's worth using or not
The absolute best time to ask for a review. You can ask a customer for a review almost anytime BUT did you know there is an actual "SWEET SPOT" of when to ask and when you ask it at that exact moment, any resistance your customer had will melt away like butter on hot summer asphalt?
How to get a customer to leave a Google review while they are still in your shop! The longer you let a customer wait to give you a review, the greater the chance you risk in them forgetting to give you one. Use this special technique in combination with the "Sweet Spot" and watch your customers give you an online 5 star review while they are still in your shop!
The "Secret Phrase" to say to a customer that virtually guarantees they will leave a powerful review that does all the selling for you
Plus much, much more!
Once you have the attention of potential new customers on FaceBook, that's the perfect time to begin cementing your company Brand into their minds.

In this BONUS program you'll discover how to really set yourself apart from your competition, develop "Top Of Mind" awareness with prospects and create lifelong loyal customers
Here's just a sample of what you'll get in this program...
How the world's most successful businesses thrive with strong branding strategy
What GB = BG means, and how to put this Branding Law to work for you!
The #1 mistake business owners are making that's killing long-term growth.
The 5 P's of branding you must know to compete in a crowded marketplace!
The three approaches to product naming every business owner ought to know!
How to make sure you don't dilute your brand with a poor pricing strategy.
How to create a strong brand that makes a fantastic first impression.
Proven 5-step formula for creating & refining your branding strategy from scratch.
How to create a brand that creates 'top of mind awareness'
How to quickly and easily test your branding concepts.
The secrets of product positioning that will outsell your competitors in no time!
11 different ways to position your product as the absolute best choice in your market.
20+ Real-life examples of how the world's top companies beat their competitors!
Logos that support your brand, convey real feeling and build trust.
How to fully integrate your brand into every facet of your business.
Press the

Video PLAY

button below
To learn more about Bulletproof Branding...
Click The Add To Cart Button Below

PREMIUM VERSION



Comprehensive training video on how to get Facebook
to send you an endless stream of new customers
at ZERO Cost



How To Get Customers To Give Your Company 5 Star Google Reviews ($99 Value)



Bulletproof Branding ($37 value)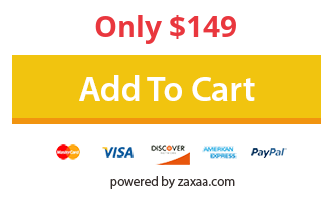 Got A Coupon?
Click on the Add To Cart button, you will be taken to the checkout page. Then click on the words: "Have a coupon?" and enter your coupon code.
Frequently Asked Questions
Can I really market my rug cleaning company on FaceBook for free?
Definitely! The whole point of this program is to leverage what FaceBook was designed to do in the first place - connect people together.

What Zero Cost FaceBook Marketing does is get your customers to post the positive experience they had with your company on FaceBook so their friends can see it - which can number in the HUNDREDS.

Now imagine if that happened with 10 of your customers each day - how many people would be hearing great things about your company every day?

What would that do for your business?


Can this work outside of FaceBook?
It can but not as effectively. FaceBook is the 800 pound gorilla when it comes to social media so why bother going anywhere else?

Most rug cleaning clients (in my experience anyway) tend to be female and who also happen to be VERY active on FaceBook. Young, old, middle class or affluent - they all use FaceBook - and Zero Cost FaceBook Marketing will leverage that fact so your company can get exposure in a way you could never achieve before.
What if this program doesn't work for me?
Unless you are asking your customers at the wrong time, asking in the wrong way or having them post in the wrong spot, it WILL work for you.

The Zero Cost FaceBook Marketing training video will show you everything you need to do. You will learn when the best time to suggest it to them, how to suggest it and what to say. You will also learn the secret hidden area in FaceBook for your customers to post on that GIVES YOU the maximum exposure.

If for some reason you have trouble, at the end of the training video I give you my contact information so you can call or text me and get answers your questions and any help you need to make Zero Cost FaceBook Marketing work for you.

But if for some reason after all that you still can't make it work - just send us an email within 30 days of your purchase and ask for a refund. We'll process it right away - no hard feelings.


What makes zero cost FaceBook marketing work?
Zero Cost FaceBook Marketing works because it leverages the true power of FaceBook. Each person who posts about your company in the secret hidden area in FaceBook will have their post reach their circle of friends. So for each customer who posts about your company, your name can potentially reach hundreds of people all at the same time. How is that for a POWER ENDORSEMENT?

Not only that, when your customer posts about your company on FaceBook, they are very likely going to catch the attention of someone who has Social Power. A person with Social Power can have substantial influence over thousands of people in your area and spark an "Oprah Effect" for your company (the "Oprah Effect" is where one person who has tremendous social influence endorses your company and all the people who respect their opinion follow their advice).

When the "Oprah Effect" happened to my company I started to get higher value clients and higher value rugs almost immediately - and it has never stopped.

Imagine what the "Oprah Effect" would do for your company.
Does Zero Cost FaceBook Marketing take a lot of time to learn and do?
The Zero Cost FaceBook Marketing training video is less than 60 minutes and once you are done you can start using it right away. It's simple, it's easy and there is nothing complicated about it.

It might take a little practice to get it right, but that's true with any new skill. Don't let a little practice scare you off - the investment in the short time it takes to master this skill has the potential to add hundreds of thousands of dollars to your bottom line each year.
Does this strategy really have a zero cost when I use it?
Absolutely - you don't spend a single penny! Your customers do all the work for you. The only thing it will "cost" you is the time you take to talk with your customers - which you are already doing anyway! All Zero Cost FaceBook Marketing does is help make that conversation 1000 times more profitable for you.
How do I get access to this program?
The entire program which includes the letters, templates, video training and bonuses are all delivered to you online.

Once your payment has been sent, you will automatically sent an email with all your login information so you can access your program at anytime and from any device.

Risk Free, Iron Clad Money Back Guarantee
When you invest in the "Zero Cost FaceBook Marketing" course, you will have 30 days to test drive the system and enjoy as much success as you want implementing these innovative marketing methods.
If you're not 100% satisfied for any reason at all, just let me know and I'll give you a prompt, no-hassle refund immediately.
If you keep doing what you're doing, you'll get the same result.

That's why each moment you hesitate is another moment you'll struggle with generating new leads and customers for your business.

Each day that you're not using this remarkable training is a missed opportunity. Take out your credit card and click below to get started – because you deserve a business loaded with success!

PREMIUM VERSION



Comprehensive training video on how to get Facebook
to send you an endless stream of new customers
at ZERO Cost



How To Get Customers To Give Your Company 5 Star Google Reviews ($99 Value)



Bulletproof Branding ($37 value)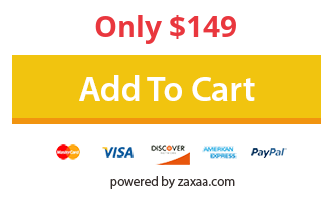 Got A Coupon?
Click on the Add To Cart button, you will be taken to the checkout page. Then click on the words: "Have a coupon?" and enter your coupon code.