Here's How RugLovers College Helps You

M

ake

M

ore

M

oney (MMM)…
MMM Marketing With Dusty Roberts and Barry O'Connell
RugLovers College is a weekly program on marketing & designed specifically for Area Rug Care companies.
Every WEEK Dusty & Barry will be revealing another SECRET from their HIGHLY SUCCESSFUL RugLover Marketing Program.
These secrets are based on real world results developed in Dusty's own "Skunk Works" lab hidden deep inside his own company which has been #1 rug care facility in Victoria BC for over 20 years.
Implementing just one of these secrets alone has been known  to DOUBLE a company's PROFITS almost overnight.
So join Dusty and Barry as they REVEAL what your rug care company can do RIGHT NOW to make more money.
Join The Weekly RugLovers College And Get Unlimited
Access To All Past Episodes
Here is just a sample of what you will find in our GROWING library of marketing wisdom for area rug cleaning businesses:
Dusty's Insanely Valuable Lesson About Add-ons
What never, ever to put up on your website
The secret word I learned last week that transformed my business
Smashing the $10 sqft Barrier (while all you competitors are afraid to charge $3)

Turning Moths Into Your Own Personal Advertising Force

Why Problem Solvers Never Have To Sell

How to beat the "Big Boy" competition at their own game

How Dusty Gets His Rug Studio To Dominate Page 1 of Google search results (consistently 5 – 7+ spots)

How to make money with unhappy customers

How to INCREASE YOUR PROFITS when clients pick up their rugs
That's ONLY just the tip of the iceberg.
Now here's the thing.
Just ONE idea alone can add thousands of dollars a month to your bottom line.
Discovering how to Smash the $10/sqft barrier alone has nearly DOUBLED my profits.
Now imagine what you be able to do with an extra $2k to $10k+ a month.
Go on more vacations? Hire another tech? Pay for your kids college education? Surprise your spouse with something special?
Whatever you decide on, your investment to make more money in your rug care business is tiny.
To purchase a single LIVE RugLovers College episode is only $49. You would be able to watch it live and have access to the replay for 14 days.
That means 4 episodes a month would cost $196.
But as a Ruglovers College member you will get
Access to all the newest episodes – up to a maximum of 4 new episodes a month

Unlimited access to the ENTIRE library of RugLovers College videos. As of March 2016 we have 89 full episodes in our library (a value worth over $4300)

Access to Dusty Roberts to answer questions you have on any of the topics discussed

You can access the episodes on your computer or…
Watch On Any Mobile Device
You can watch all the replays on ANY mobile device
like an iPhone, iPad, Smartphone or Tablet.
Here is everything you get:
Weekly email notification of the next "live" RugLovers College Episode so you always know when it happens

Access to all the previous episodes in our membership library. Fast forward, rewind and replay any episode containing marketing gold you missed or want to review

Grandfather Clause. If the Price ever increases you

get locked into the lower rate FOREVER!
No obligation – cancel anytime. You're never locked in and can rejoin anytime again in the future




3 or more live RugLovers College episodes a month that give you "insider success secrets" to making your rug cleaning studio successful and profitable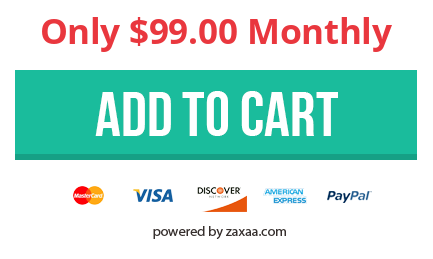 Please Note:
We Use PayPal To process your monthly subscription