Dusty Roberts presents...
How To Be The Busiest Area Rug Cleaner In Your Town
Are you frustrated your rug cleaning business is not getting enough area rugs to clean?

Are you struggling with getting customers to choose your company instead of your competition?

Are you worried you will have to give up on your dream owning a highly successful and profitable area rug cleaning business?
If so, then what you are about to discover can really help your business.
Hi, My name is Stephen "Dusty" Roberts.
For over 25 years I have been cleaning area rugs in my city of Victoria B.C.
I own the #1 area rug cleaning company in my area and am recognized as the "go to" authority when it comes to area rugs.
I am also the owner and developer of the #1 area rug cleaning equipment brand: The RugBadger.
I'm not telling you this not to brag but to help you understand that
I've been in this industry a long time
I've built a successful area rug cleaning business from the ground up
I did not inherit my company
I have coached others who were struggling to become the top rug cleaning companies in their area
And one of the biggest problems I hear is, "Dusty, I'm just not getting enough rugs. I don't think I can do this much longer if I don't start getting more rugs and soon!"
I understand that frustration completely.
When I first started in this business I had the same trouble - except I didn't have anyone to show me the path on how to make a new area rug cleaning business successful.
I had to figure it out all on my own and boy, let me tell you, I made a ton of mistakes.
Mistakes that took me years to figure out what I was doing wrong and then solving them.
Mistakes that cost me a lot of time, money and sweaty sleepless night worrying about how I'm going to pay my bills.
Mistakes you do not have to make!
Why?
Because I have put together a program that outlines the exact path I first started on to success but avoids all the landmines I stepped on along the way.
If you're struggling to get more rugs and more customers into your business then this program called "How To Be the Busiest Rug Cleaner In Your Town" will solve that problem.
In This Comprehensive 3 Video Series
The main sources of where you can get start getting rugs almost immediately
How to tap into these sources the right way so you'll have all the rugs you could ever want to clean
How to approach these sources and get them excited about sending you their rugs
Which one of these sources is the hungriest and why they will love your offer to clean rugs for them
The surprising distance you can have sources send you rugs from...the further away from your shop you go, the more sources you'll have to send you their rugs
Which single source can keep you really busy even if I'm are located in a small town
Which source will love being able to send you rugs to clean especially if you can remove odors from rugs
Dusty's experience with this business model and the lessons he learned so you don't repeat his mistakes
Traps you need to aware of so you can avoid them and not get caught and lose money
What the 50 mile rule is and how it will keep you from keeping creating your own competition
How to guarantee you get paid for every rug you get BEFORE you clean it
How to do "Right Selling" so you can increase your profits DRAMATICALLY
The single most important thing you must do when it comes to pricing to avoid losing money
How to establish the best relationship with the one extremely lucrative source that lets you charge whatever price you want
How to guarantee your quality control does not suffer and ruin your brand
The single most surprising secret to profits in this business
Plus much, much more!
The Videos Are Divided Into Three Sections
In this video you will discover what the opportunity Is and how you can take advantage of it and why it's a powerful way to become one of the busiest rug cleaners in your town
Most programs will only tell you the good parts but never about the pitfalls you will encounter. In this video you will discover exactly what the pitfalls and problems you can expect and why.
In this video you are going to be given the exact solutions to easily overcome the main problems & pitfalls and how to become VERY profitable at the same time!
What Can This Program Do For You?
Boost The Amount Of Rugs You Get Every Month
Increase the amount of profits you make
This program is not just an idea or a concept - it's a system. It gives you clear steps to take and what to do for each one.
But unlike other programs you may have bought this one reveals all the problems and pitfalls you are likely to encounter and how to deal with them.
Why am I revealing the "Dark side"?
Everything in life - especially business - comes with both good and bad. The difference in this program is I show you exactly what problems you can expect. When you know what those problems and pitfalls are, the easier it will be for you to avoid them in the first place. 
For example.
One of the biggest problems I ran into when I started was getting one of my sources to pay me. It cost me a lot of time, money and aggravation until I finally figured out an elegant solution.
Now I get paid on every job I do no matter what. 
Of course, there's a lot more information like that packed into the 3 videos you get in the "How To Be The Busiest Rug Cleaner In Town" training program.
Now along with this program, you can also get these valuable bonuses...
How To Profit With Rug Appraisals
($99 Value)
In this "Drop Dead Simple, Done-For-You, Collect The Profits & Let Barry O'Connell Do All The Work Rug Appraisal System" you'll learn...
The real reason why you don't need to know a thing about rugs to sell high profit appraisals
How Appraisals can add thousands of dollars to your bottom line
The #1 secret behind selling appraisals when a client brings in a "Walmart" rug
How to use a simple memorable story to unconsciously trigger a client to want to buy an appraisal
The surprising way to use Dusty's stories to trigger a client to buy when you don't have any stories of your own
The absolute easiest way to casually bring up the subject of appraisals and never look like you're selling
The surefire method of knowing when the right time is to bring up the subject of appraisals
The fool proof system you can tap into to give clients appraisals that are treated like Gold by Insurance companies
What the exact *Magic* phrase to say when a client comes in with a rug that obviously has value. Say this phrase at the right time and you are virtually guaranteed they will buy an appraisal
The little known trick you can do to determine if a rug has value (and worth getting an appraisal)
The surprising reasons why Appraisals NEED to be part of your business
The no-brainer "done-for-you" system you can plug into to start providing rug appraisals as soon as tomorrow
The complete step by step walk through of everything Dusty does when it come to appraisals from start to finish. From when The first brings up the topic to when the client gets a written appraisal in their hands
Plus much, much more!
Coaching With Dusty Roberts & Barry O'Connell
(Invaluable)
It's inevitable that after you watch this program you'll have a few questions.
Rather than letting you struggle and figure it out on your own, both Dusty and Barry will be available to answer your questions and help you become the busiest rug cleaning in your town.

PREMIUM VERSION



Three comprehensive training videos



How to Profit with Rug Appraisals (reg $99)



Coaching with Dusty Roberts & Barry O'Connell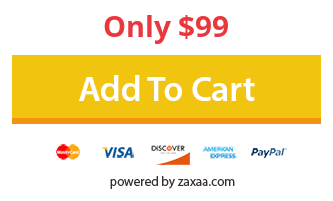 PLEASE NOTE: Payment for this program will be processed under this account "Jason Watts & Associates"

(This is the account we use to process payments for all the imaruglover.com products)